Help Create History
What Happened (& is happening!) During the 2020 Pandemic
Have you ever looked at diaries from the Dust Bowl, or art created during the Black Plague? Have you used a recipe from the Great Depression, or read letters written by people during WWI? Well, all of those things were created by people just recording their daily lives, what they saw, felt and heard. And you can do the same.
We'd like to hear from you. A story, video, pictures, drawings, however you want to share it, we would love to hear it. The library will compile all the responses and help keep a record of what happened during the pandemic.
What You Can Do
Share what is happening to you during this pandemic in whatever format you'd like.

write a story, a diary entry, a letter, a poem, a haiku

Make a video, take a photo, make a poster

Paint or draw, create a collage, sculpt with playdough or clay

Anything else! A recipe that was created out of necessity, a dance, a game, whatever you've done or created, share it!

You can sign it or not. You can decide if you want your name shared.
What The Library Will Do
We will compile all the creations and create a historical record for people to see a year, five years, twenty or fifty years from now. It's important for people to know how life was during a pandemic, and what an average person experienced, felt, and saw!

You can email anything you've created (or any questions, concerns, etc) to kayleigh@gilfordlibrary.org
---
Covid Creations
Below, you'll find creations from staff, patrons, and everyone who has embraced the creativity of quarantine and physical distancing. Thank you so much for all of your contributions.
---
Note Cards by Betty Tidd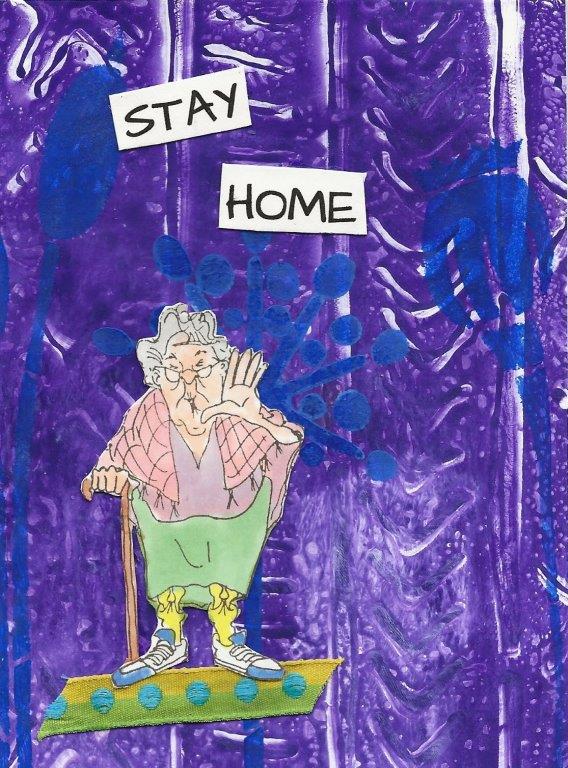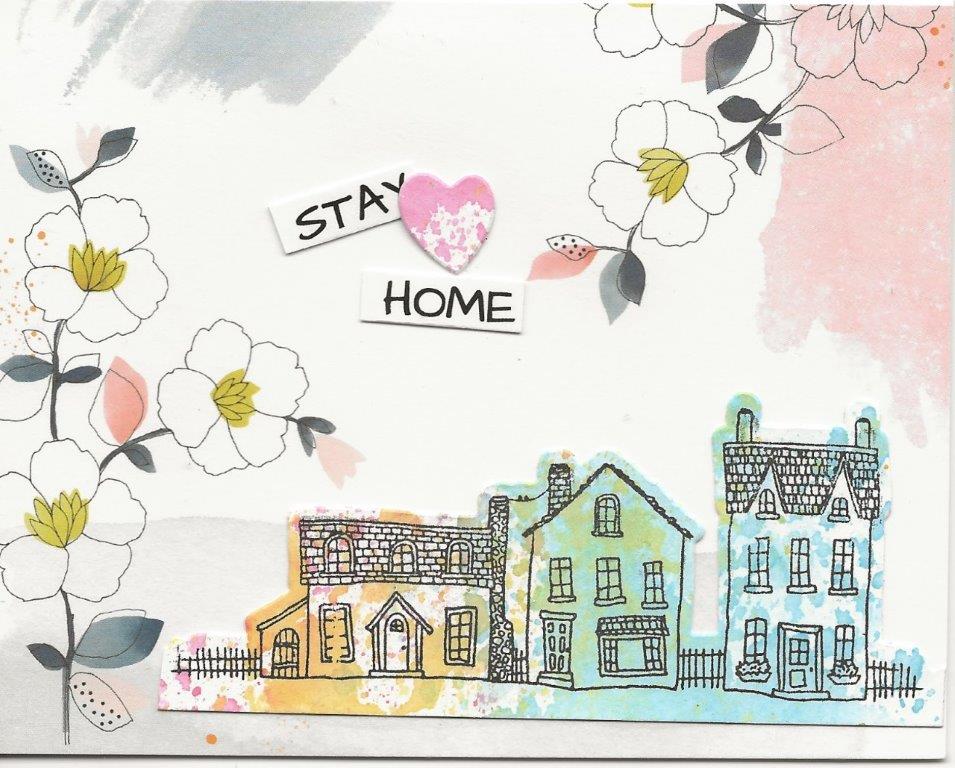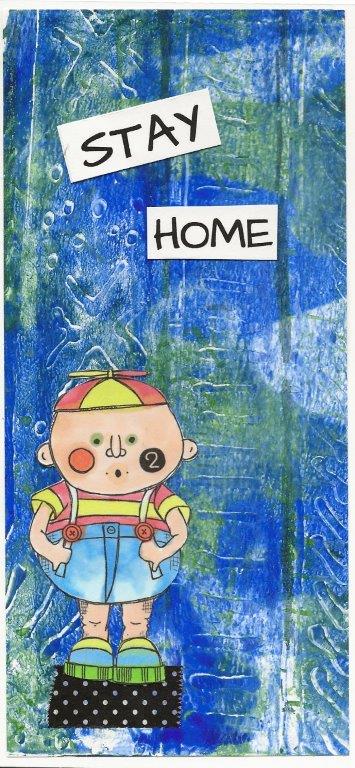 ---
Cross-stitch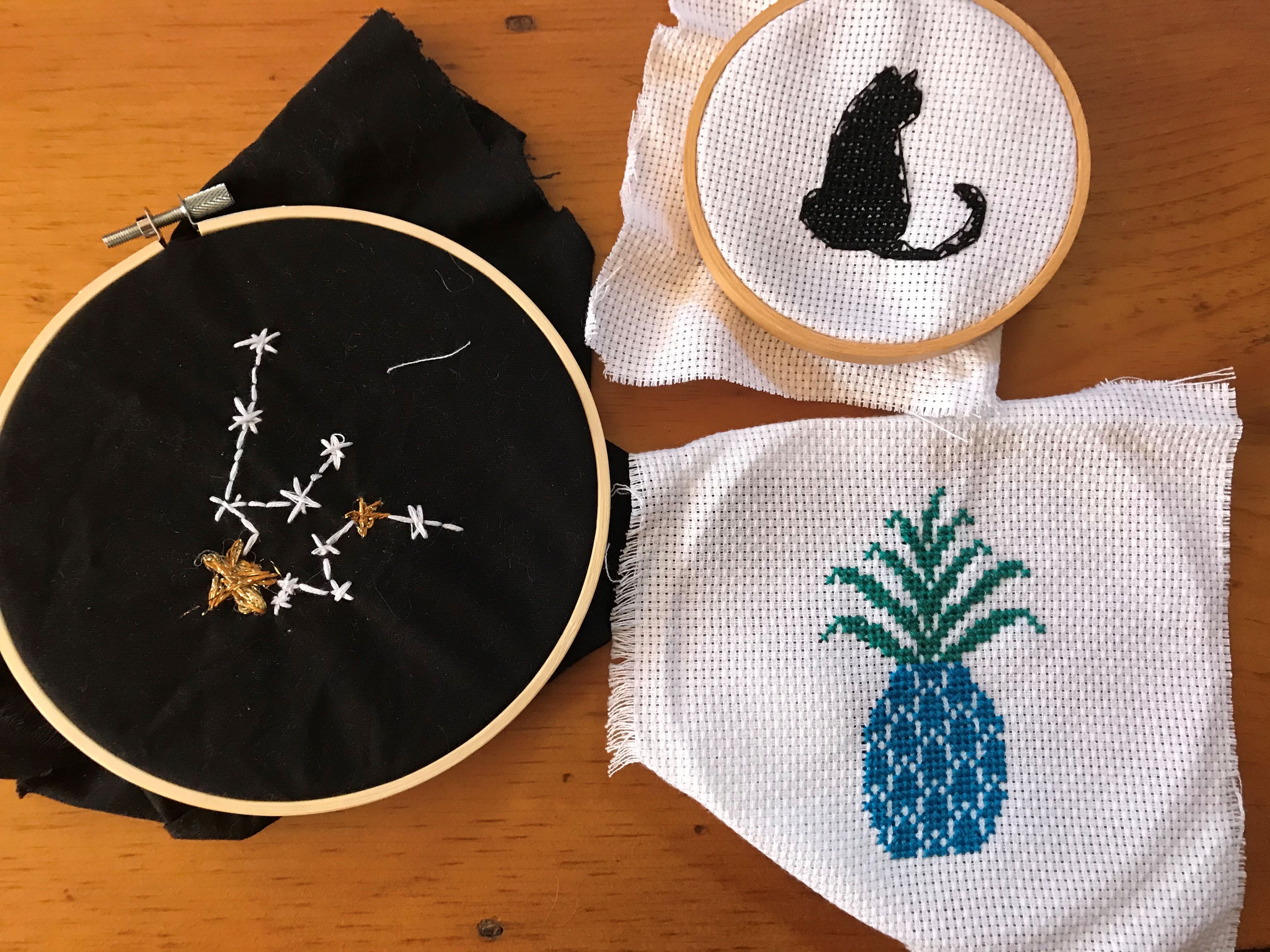 ---
Beer Bread
Recipe & Instructions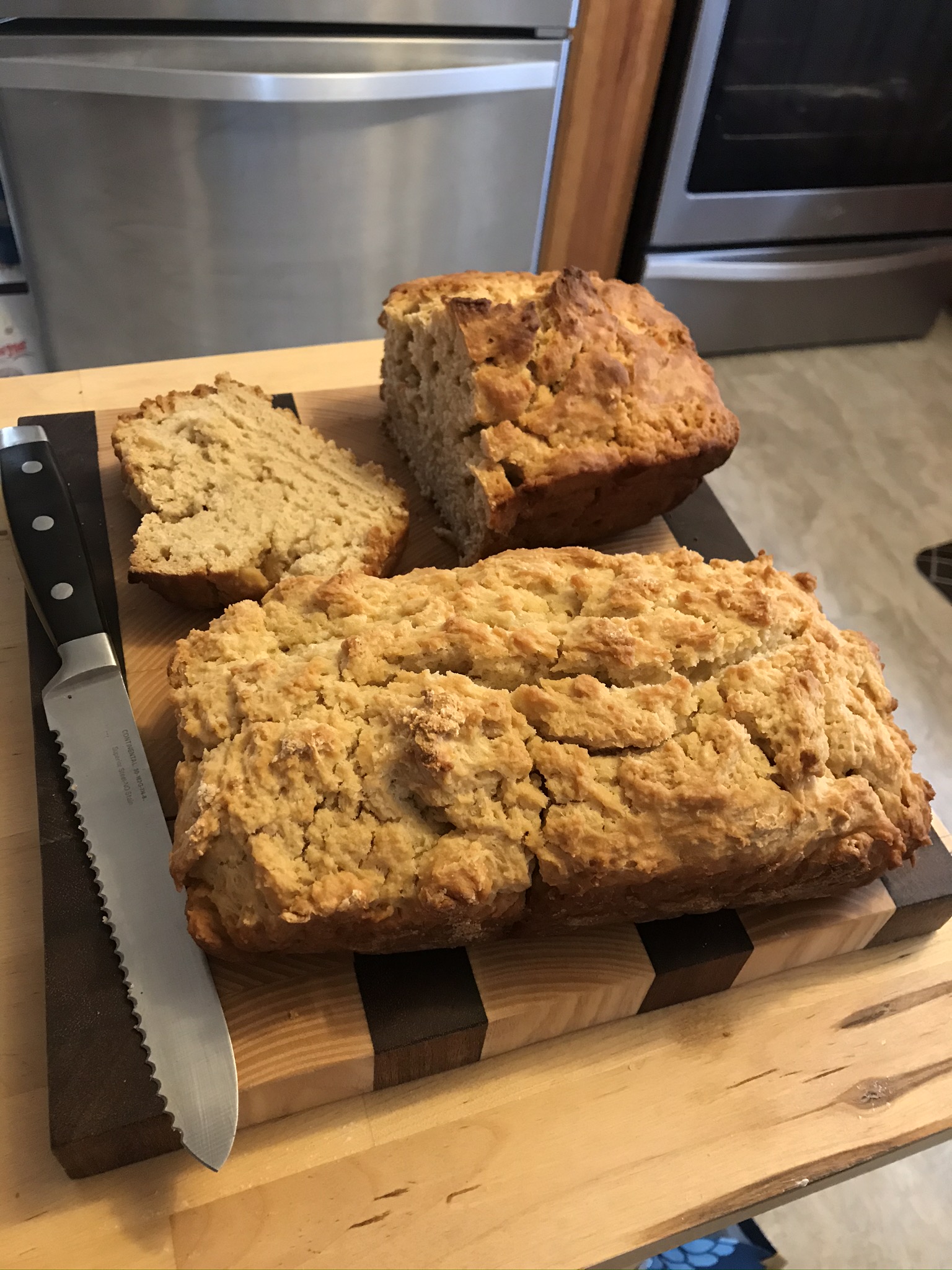 Ingredients
3 cups of AP flour

1 tablespoon baking powder

1 teaspoon sea salt, fine

1/4 cup honey

12 oz of beer or soda

1/4 cup butter, melted
Instructions
Preheat oven to 350 degrees farenheit.

In a large mixing bowl, combine flour, salt, and baking powder.

Slowly pour beer and honey into mixture and stir until combined.

Pour half of melted butter in bottom of a 9x5 loaf pan, and rotate pan to evenly coat.
Add batter to loaf pan and spread out to an even layer. Pour rest of melted butter over the top.
Bake in preheated over for 40-50 minutes, until a toothpick or knife inserted into the middle of the bread comes out clean.
Remove from over and transfer pan to an iron rack or heat safe locatio to cool for 10 minutes.
Slive and serve with favorite toppings.
---
Home Alone by Bonnie Carnivale
Home Alone by Bonnie Carnivale
---
Inspirational Images - Wendy Oellers-Fulmer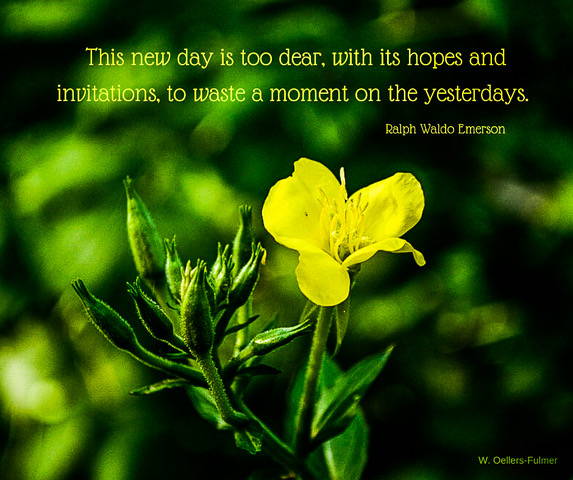 ---
'Qurantine Afghan' (Using Up Whatever Yarn Was Left)
by Janet Moriarty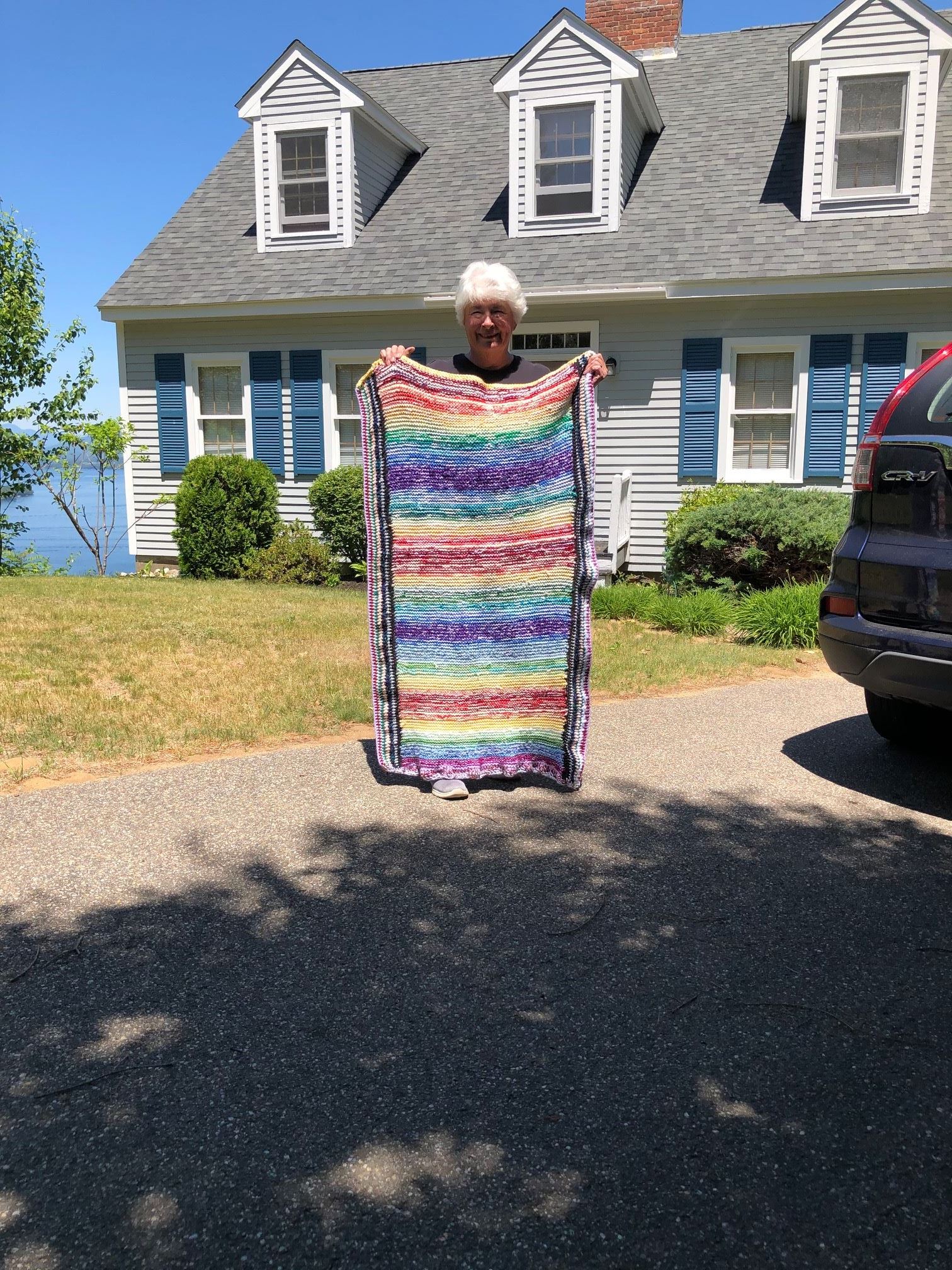 Janet displays an afghan (WUA - World's Ugliest Afghan) knitted from her yarn 'stash' during the pandemic'
---
THE COVID-19 QUEST
by Cynthia Dellinger, March 2019
If truth be told, a quest must be bold,
And mine is the search for a toilet paper roll.
Never did I think there were none to be sold,
But the shopping hordes have made it as dear as gold,
The 2-ply tissue toilet paper roll!
I searched high and low,
From store to store, in town to town,
And none could ever be found.
Then one fine day, that magic day,
my heart, it leapt up so high,
as on a shelf, my eye did spy
a single 2-ply
toilet paper roll!
---
Texts to Amber Re: ACNH by Abi Maxwell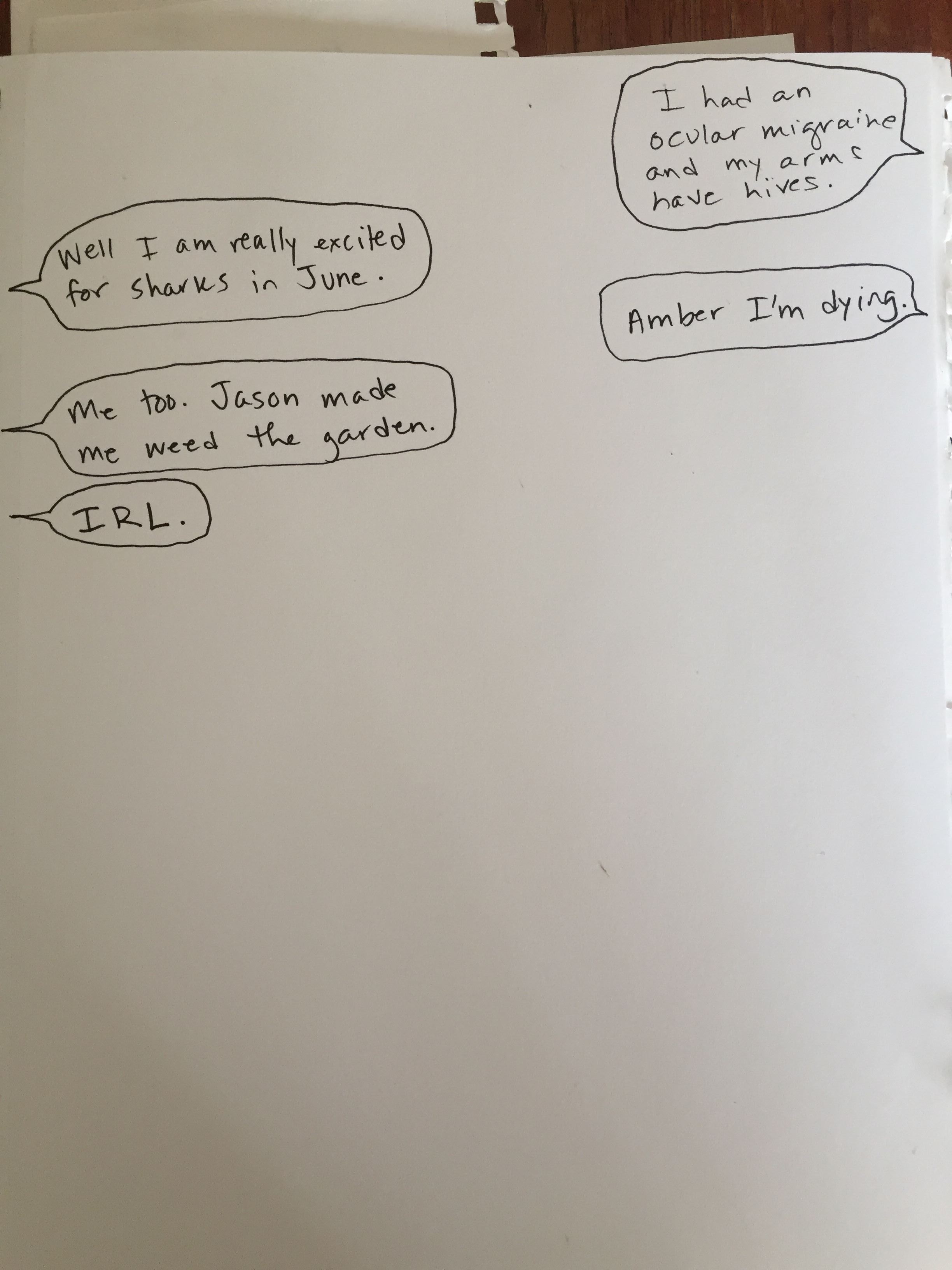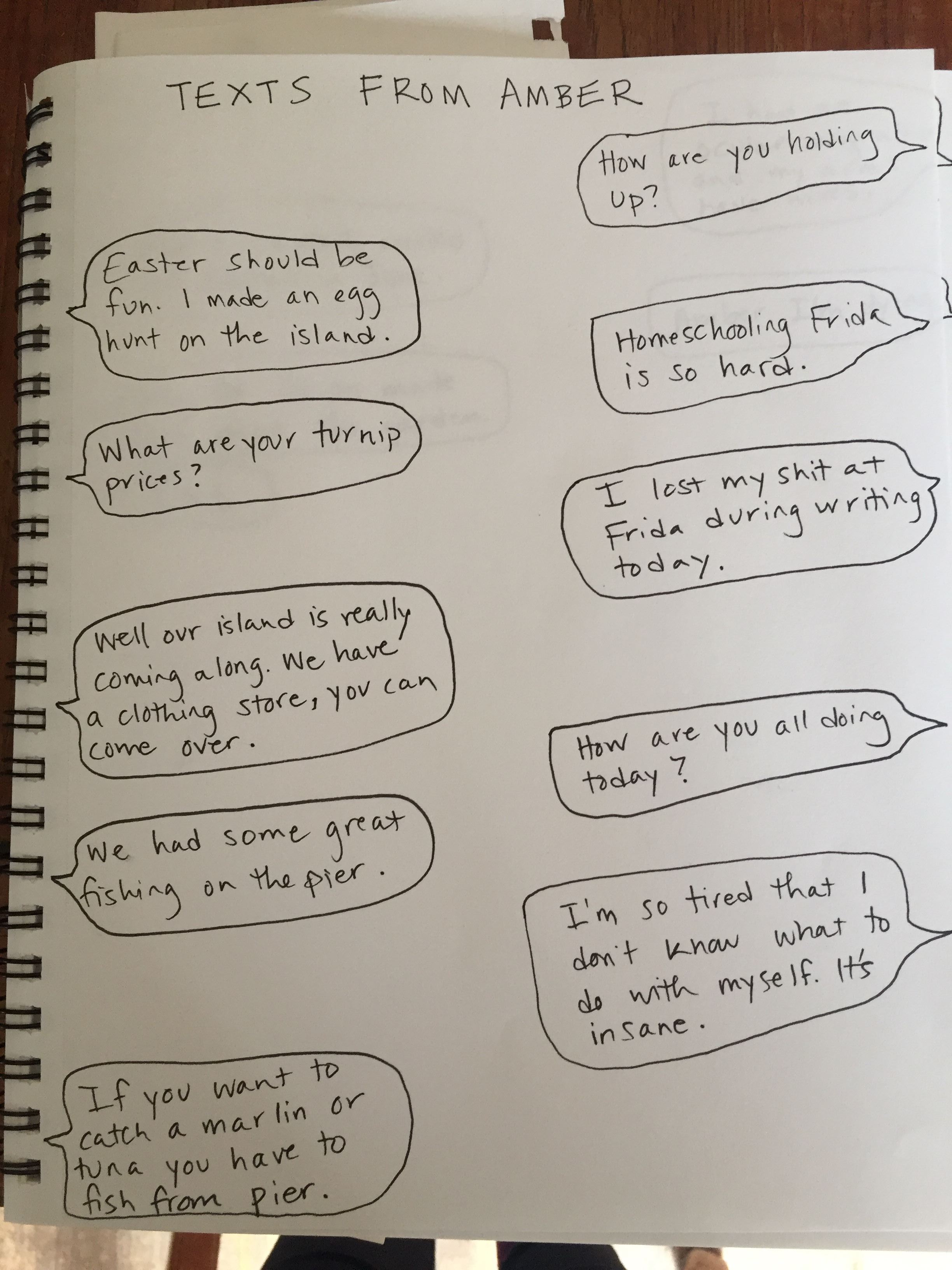 ---