Exhibition Area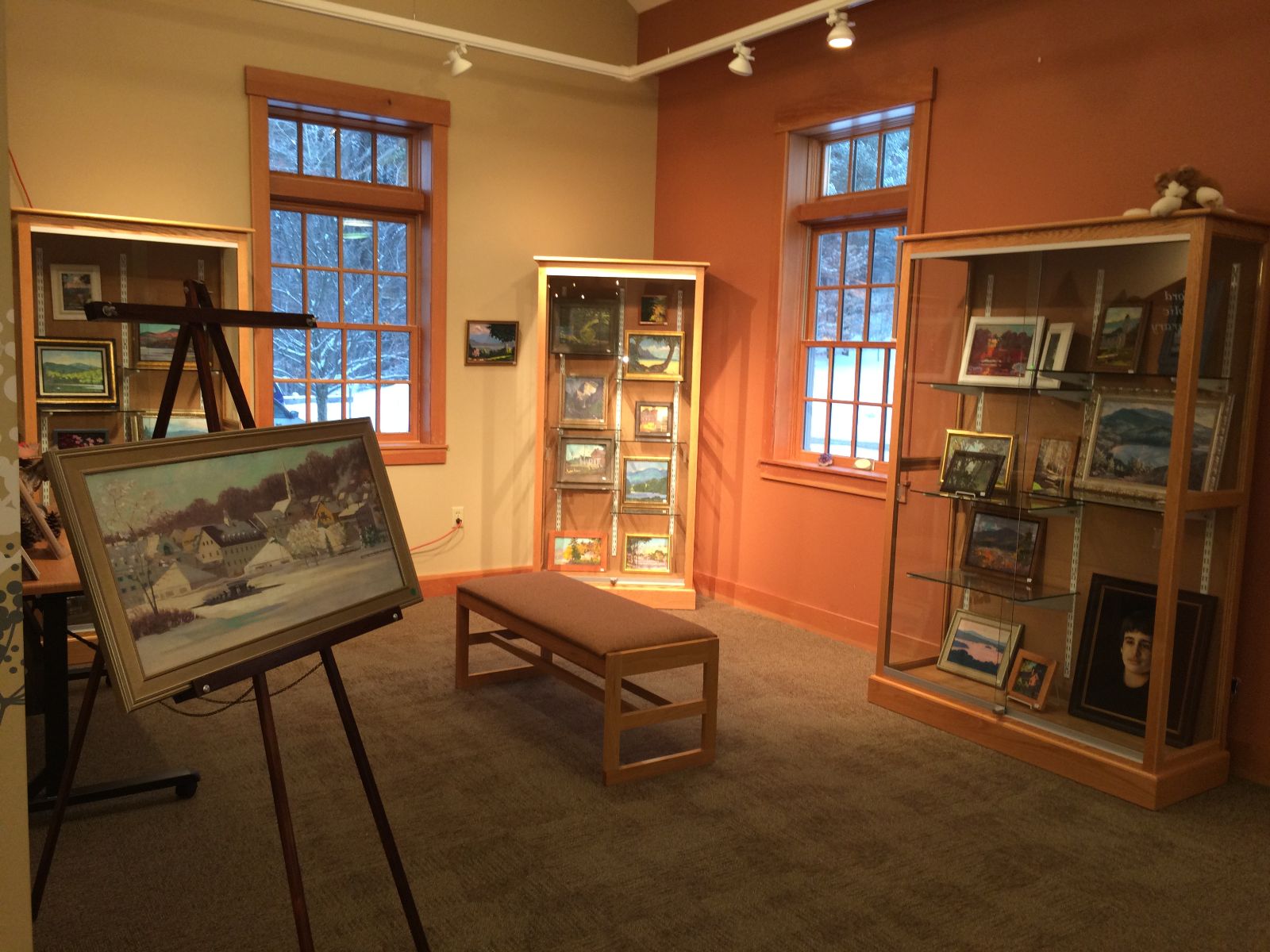 Every month, the library features local artisits, collectors, and other creatives in the Exhibition Area!
---
Exhibition Area Schedule
January: Bethany Clarke. Paintings

February: Debbie Robinson. Display of antique hats.

March: Brittany Vallar. Paintings

April: Gilford High School. Collection of student created poetry and art.

May: Gilford High School. Student made art.

June: Adrienne Ginter. Cut-Paper Art.

July: Gerri Harvey, paintings.

August: Emily Wernig, pottery and ceramic art

September: Jan Winchester. Paper Craft and Jewlery

October: Grace Howe. Rock Art.

November: Lakes Region Art Association.

December: Candlelight Stroll.


---