Available to You
Library Cards
Free library cards to Gilford residents, those who own property within but live outside Giflord, attend Gilford schools, or who work in Gilford. All others may purchase a card for $40 for two years.

Computers
13 Internet access computers are available for public use as well as wireless Internet for laptops. The library also offers print/copy/fax services. Color prints/copies are .25 cents a page, while Black & White copies/prints are .10 cents a page. Faxes are $1.50 for the first page, and .50 cents for each page after.

Interlibrary Loan
Looking for a title we don't have? If you are a Gilford Public Library card holder, we will attempt to borrow it from another library for you through a reciprocal arrangement with other libraries to share materials not found in our own collection. Van service three times weekly ensures that materials arrive in a timely manner.


Homebound Services
We provide reading materials to those unable to visit the library and to those with special needs such as large print books or books on audio.


Special Collections
New Hampshire Collection. Our collection of materials about or pertaining to New Hampshire is available in the NH Room for in-house use.
The Gilford Public Library now accepts passport applications on behalf of the U.S. Department of State. U.S. Citizens planning international travel may apply for their passports at the library.
Try It Out Kits
Check out a Try It Out Kit for two weeks and see how you like it. We offer Birding, Sewing, Knitting, Baking, Candy Making, Cuttlebug, Hiking, Grandparents Kits, and much more.

E-Readers
We have a Kindle Fire available for check out to Gilford residents over 18 for one week loan.


Astronomical Telescope

The telescope is available for check out to Gilford residents over 18 for one week loan.Thanks to the NH Astronomical Society for our telescope.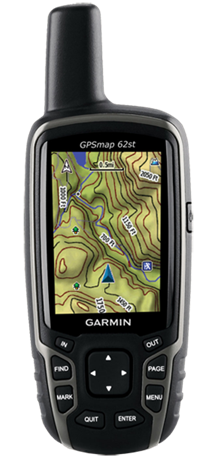 GPS
The Library has a GPS which may be loaned to Gilford residents over 18 for one week loan.

Hiking Maps
We offer several hiking maps of trails in the area at nominal cost--most are $3.00. Among the offered maps are Piper Mountain, Belknap Range, Mt. Rowe, Weeks Woods, Ramblin Vewe, and more.
Kill-A-Watt
The Library has several Kill-A-Watts available for check out.
Notary Services
The library offers notary services to the public. Please call to confirm that a notary is available.
Programs and Events
We offer a variety of special events throughout the year, including monthly book discussions, visiting authors, craft and hobby classes, writing, guest speakers, and programs from the NH Humanities Council. Event calendar...
---
2021 Tax Filing Season
The IRS free file opened on January 15th, 2021. The 2021 tax filing season begins on February 12th, and the IRS is urging taxpayers to file electronically with direct deposit as soon as they have the information they need.
As of January 21, the library does not have tax forms. When we receive them, we will update this page.
---
Important Links
---