The 1000 Books Foundation aims to promote literacy skills and encourage parent and child bonding through reading. Numerous studies estimate that as many as one in five children have difficulties learning to read. Reading to your infant through to their preschool years will give them reading confidence and the love of books. There is a strong correlation between early literacy skills and academic success in the future.
The 1000 Books Before Kindergarten challenge is simple - read a book, any book, to your child with the goal of reaching 1000 before kindergarten. Does your child enjoy reading the same book over and over? No problem, that counts each time!
The library is here to help you make this experience fun and exciting. You and your child will earn fun prizes for each 100 books read along the way! For more information on 1000 Books before Kindergarten, you can stop by the library and talk to the children's librarians, or check out the website here. Sign up below to get started!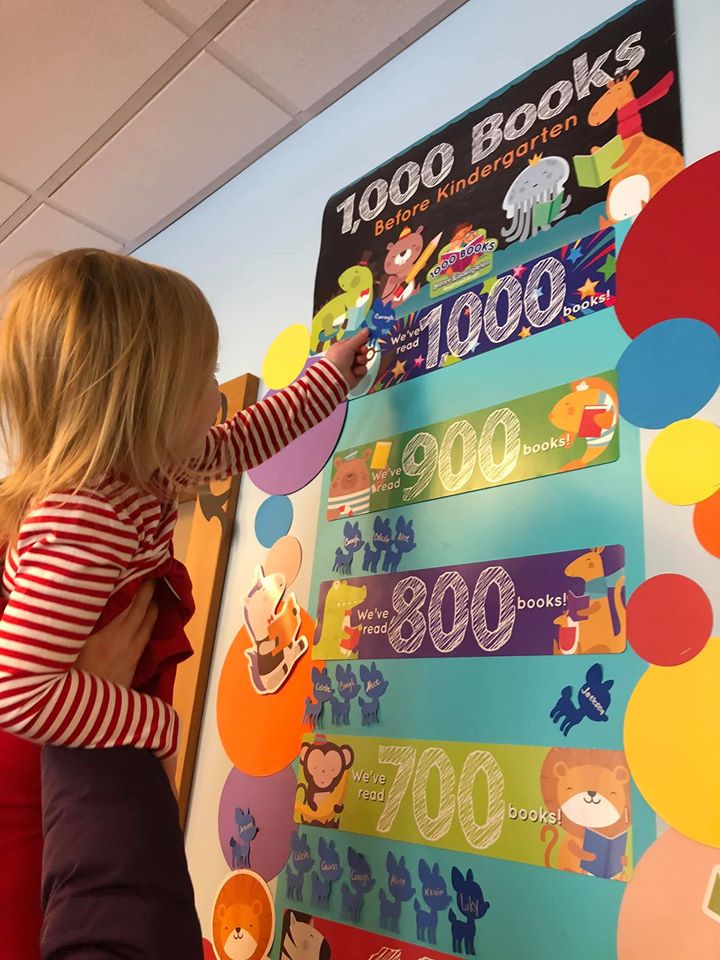 ---
---